PCB Assembly and Electronics Design
A Leader in Canadian Electronics Services
Cancino Technologies offers electronics manufacturing services (EMS) and engineering services in Montreal, Quebec, Canada.
We offer in-house PCB Assembly, Electronics Design and PCB Layout services. Our wide range of services cover the entire life cycle of your product, from schematic capture & PCB Design to prototype assembly, volume production & testing.
Since 1992, we have provided design and manufacturing services to customers around the world in industries including avionics, rail, bio-medical, telecommunications and military fields.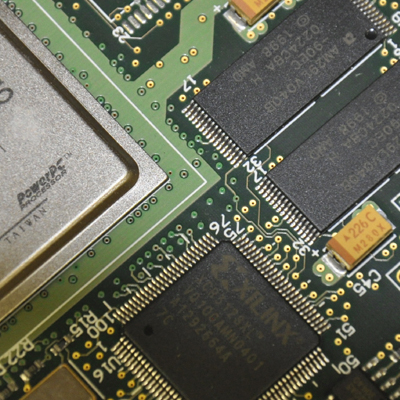 Manufacturing
Printed Circuit Board Assembly (PCBA)
We provide PCB Assembly Services
to meet your requirements. Our PCBA service includes Surface Mount (SMT), Through-Hole, BGA (Ball Grid Array), Press-Fit and more.
Fully automated placement and manual prototype services are available. From production quantities to prototyping, we offer Turnkey solutions. Our manufacturing department takes great pride in delivering PCB assemblies of the highest quality workmanship. Our capabilities include uBGA/LGA technology, ROHS compliant assemblies, double sided BGAs, advanced X-Ray inspection, Environmental Chamber testing, Functional Testing and more.
Design
Engineering | From Concept to Reality
We provide a full set of Design Services from initial product concept up to fully functional prototype and production. Should you require support with any single design step we can support any step along the way. We have undertaken a wide variety of projects including fitness datalogger, music playback devices, electronic strain gauges, mechanical shock data logging with environmental and positioning recordings, single phase and three phase DC/AC inverters ranging from 100W to 18KW and more...